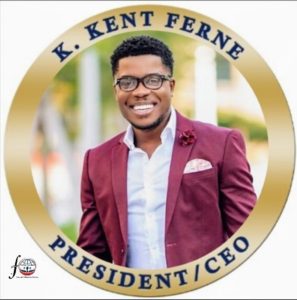 NMLS ID: 617636 | FL LIC.: LO63324
Real Estate Portfolio As of 1/2020
Mortgage/Financial Industry
Kent relies on a personal value system that brings out certain human qualities such as imagination, perseverance, faith, courage, strength, kindness, and intelligence in order to add more value to his daily life.
Upon meeting Kent, one might get the impression that he is just a mellow guy. However, once you get to know him, you will notice quickly that he has a distinct personality that is full of passion, integrity, humility, empathy, determination and intellect. He would tell you that whatever path to success you're pursuing in life should never be controlled or dictated by anyone but you! He is also known for consistently quoting some of his favorite quotes such as: "Patience is also a form of action" (by A. R.), "The purpose of life is a life of purpose" (by R. B.), "Your destiny was not written for you, but by you" (by Pres. B. O.), "Speak your dream into existing and the universe will attract the right circumstances and conditions for it to be realized" (by M. T.), "A mind is a terrible thing to waste" (unknown), and so on.
Kent grew up in Naples, FL where he attended both Naples and Golden Gate High Schools. He started his career in the mortgage/banking industry in April of 2006, as a freshman in college at Florida SouthWestern State College (FSW) previously known as Edison State College in Naples, FL where he earned two Degrees: Associate of Arts in Liberal Studies (AA) and Associate of Science (AS) in Business Administration and Management with three awarded undergraduate certificates: Accounting Technology, Small Business Management and Basic Business. He attended Hodges University (HU) in Fort Myers, FL and graduated with a Bachelor of Science in Executive Management (BSM). He went to graduate school at Florida International University (FIU) in Miami, FL and earned his Master of Business Administration (MBA) in Corporate Finance.
For the past 14+ years, Kent has been a catalyst in the mortgage industry, turning his passion into a successful career by consistently going above and beyond the call of duty to assist his borrowers tirelessly.
Before Kent started his own company, he obtained many years of experience working for various financial institutions such as Suncoast Credit Union, Fifth Third Bank, Primary Residential Mortgage Inc. (PRMI), Primerica, etc. Kent has gained in-depth knowledge of banking regulations, loan originations, mortgage underwriting guidelines, construction to permanent loans, etc., and generated a Mortgage Portfolio of $97,522,400, as of 1/2020. He possesses a strong Risk IQ with innovative thinking to properly assess situations and implement proper strategic plans. He has helped hundreds of first-time homebuyers financing their dream homes, and has provided financial solutions to countless people.
Kent is an active member of Emerging Leaders of Greater Tampa Bay Chamber of Commerce, Uptown Temple Terrace Chamber of  Commerce, Florida Association of Mortgage Professionals (FAMP), National Association of Mortgage Brokers (NAMB), Association Of Independent Mortgage Experts (AIME), and is actively involved in the community serving multiple non-profit organizations including churches where he served for many years as a member of their Finance Committees and Treasury Departments.
Outside of work, Kent devotes ample leisure time for his family by doing whatever his son Kent Jr. (KJ) enjoys the most!