Fairness
Efficiency 
Responsiveness 
Nicety
Educative
Nifty
Commitment
Initiative
Authenticity
Loyalty
Confidentiality 

Optimization 

Resourceful

Professionalism
Confidentiality 
Optimization 
Resourceful
Professionalism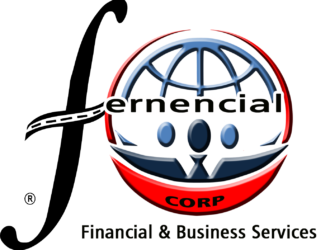 Fernencial Corp is an independently owned Corporation headquartered in Tampa, FL doing business as (dba): Fernencial Mortgage Lending of Florida -specializing in residential and commercial mortgage lending for all your mortgage transactions. We offer loan programs such as CONVENTIONAL LOANS, FHA LOANS, VA LOANS, REVERSE MORTGAGE LOANS, NON-QM/ALT-A LOANS, and COMMERCIAL LOANS. We are independently operated by the founding president, K. Kent Ferne, with over 14 years of experience in the mortgage lending industry,
Fernencial Corp is more than just mortgages, offering other services under two additional d/b/a names:
Fernencial Business Essentials -we are Fernencial Business and Financial Consultant, providing a wide range of financial and business consulting services related to personal finance, corporate finance, financial literacy, financial education, financial workshops, planning, etc. In additional, we are a global provider of world-class business essential services at incredible prices with a back-office team providing excellent client support 24/7 all around the world in multiple languages for the business essential services, such as: web hosting, web building and designing, website security, SSL certificates, email plans, email marketing, fax through email, and a lot more. We are also a provider of world-class pre-paid legal plans for individuals and businesses through a network of more than 6,900 independent provider attorneys across the U.S. and Canada. We also offer identity theft monitoring and restoration service plans.
Fernencial Certified Loan Signing Agency – we are Fernencial Certified Loan Signing Agents, with dual certifications and background checks through NNA and NPBC.  Notary public since 11/2006, licensed and insured at $100,000 E&O. We provide loan signing/notary services to a wide range of companies we're partnered with, such as title companies, escrow attorney firms, notary signing service companies, and many more.