Finance
Education
Resources
Novation
Empowerment
Networkability
Commitment
Initiative
Authenticity
Loyalty
Confidentiality 
Optimization 
Restoration 
Professionalism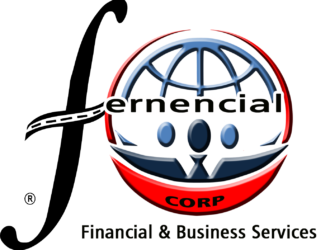 Fernencial Corp is an independently owned Corporation headquartered in Tampa, FL doing business as (dba): Fernencial Personal Finance, Fernencial Corporate Finance, and Fernencial Business Essentials.  Fernencial Corp specializes in Corporate Finance, Personal Finance, and Business Essential Services by providing comprehensive business consulting along with business essential services, practical financial counseling, financial coaching and financial literacy.
Fernencial Corp, through Fernencial Business Essentials, is a global provider of world-class business essential services at incredible prices with a back-office team providing excellent client support 24/7 all around the world in multiple languages for the business essential services, such as: web hosting, web building and designing, website security, SSL certificates, email plans, email marketing, fax through email, and a lot more.
Fernencial Corp, through Fernencial Personal Finance and Fernencial Corporate Finance, is also a provider of world-class pre-paid legal plans for individuals and businesses through a network of more than 6,900 independent provider attorneys across the U.S. and Canada. We also offer identity theft monitoring and restoration service plans.
Our focal objective is to make it easy to do business with our clients or potential clients that's why we created an inclusive and transparent online environment with features and options that fit your particular need(s), and when it is necessary to meet clients or potential clients in person we go to them!